Site blog
Anyone in the world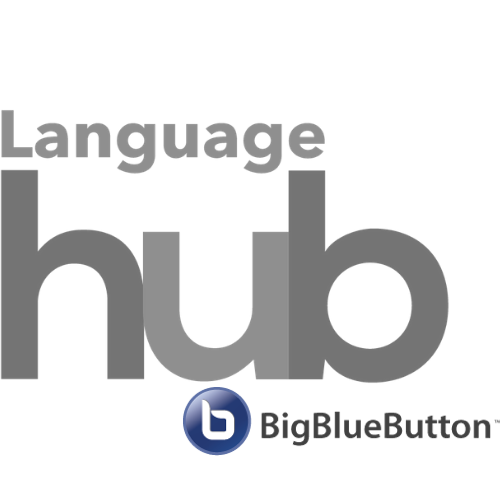 We are happy to announce that the BigBueBlutton app, which is used to connect students and teachers in our virtual classrooms, has successfully passed the stress test.
From April to September 2019 there were over 100 online lessons with a total length of 140 hours with no crashes or malfunction recorded.
Thanks to a direct connection to the Moodle system, that our school runs on, we can ensure a trouble-free and secure connection. What is more, an overview of all planned and taken lessons is available including downloadable presentations.
BigBlueButton is used for off-site education as well as a substitute to conventional courses in case of time or place clash.
Watch this video to learn more about BBB.
[ Modified: Wednesday, 1 January 2020, 5:33 PM ]
Anyone in the world
Úspěšná implementace videokonferenčního serveru BigBlueButton
V květnu 2019 byl spuštěn ostrý provoz serveru BigBlueButton (BBB) pro organizování virtuálních tříd.
Tendence přesunout část fyzické výuky do online prostoru je patrná již řadu let. Programy typu Skype nejsou pro vzdělávací aktivity nejvhodnější, protože jim chybí prvek participace studentů ve třídě.
Vedle audio a video spojení ve vysoké kvalitě, BBB obsahuje funkci virtuální tabule s možnostmi pokročilého prezentování (tvary, podtrhávání, spojování, zvýrazňování), chatovací a close caption rozhraní a v neposlední řadě možnost nahrávání a zpětného zpřístupnění jednotlivých lekcí nebo jejich částí účastníkům. Vložená prezentace je v průběhu lekce a po jejím skončení dostupná všem studentům.
Rozhraní je plně integrované do školního systému Moodle. Student tak nepotřebuje další přihlašovací údaje, virtuální místnosti však přesto zůstávají silně zabezpečené na úrovni kurzů podle politik Moodle.
Pro organizování tutoriálů je možné zpřístupnit hostovský účet s jednorázovým dočasným heslem řádově desítkám účastníků.
Budete-li si přát vyzkoušet, jak vypadá lekce přes BigBlueButton, dejte nám vědět, spojíme se s Vámi.
Pro podrobnější prezentaci systému navštivte prosím tento odkaz (PDF, 7MB).
[ Modified: Wednesday, 1 January 2020, 5:33 PM ]